At Axiom, it's simple. Five Values. Unlimited Freedom.
Service • Integrity • Accountability • Growth • Innovation
These values embody who we are at Axiom and help guide us throughout the strategic process. We get to know our clients on a personal level and use this connection to craft a plan that is just right for you. Utilizing a comprehensive approach, we view the entire landscape of your life, assess your immediate and long-term goals, then partner you with a team member to assist in making those goals a reality. We can also introduce you to trusted strategic partners who can assist with any additional resources you may need.
Once an investment strategy is recommended, we will monitor and manage your portfolio throughout the partnership, always keeping our advice aligned with your needs, not ours. At Axiom, we are here to serve you.
Our Vision is to be thought leaders when helping others define their paths to happiness.
Our Mission is to help individuals and families of all sizes grow and protect their wealth through objective, thoughtful advice, anchored in deep subject-matter expertise.
SERVICE
Your overall happiness is our primary goal. Our team will work to understand you, your family, and your ever-changing needs and goals.
INTEGRITY
We strive to always do the right things for you, our team members and the communities we serve.
ACCOUNTABILITY
We maintain, update and help you and your family monitor and reevaluate plans that will allow you to have the tools in place to work toward your long-term goals.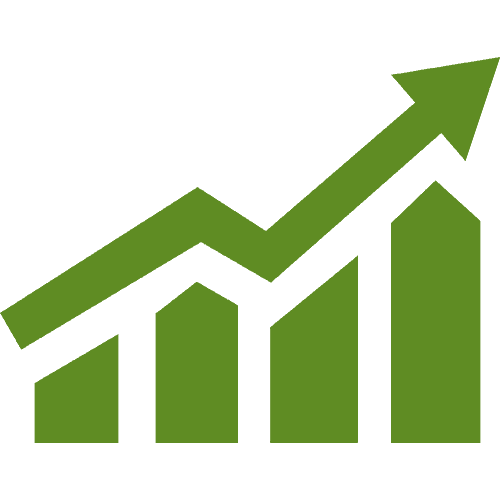 GROWTH
Investment results are never guaranteed. However we continuously search for both proven strategies and new opportunities to achieve reasonable returns, while taking only necessary risks.
INNOVATION
As the rate of change in the world continues to accelerate, we remain focused on preparing you, your family, our team and the communities we serve so that together we can recognize new opportunities and avoid common pitfalls.
Our core values of Service, Integrity, Accountability, Growth and Innovation are the beliefs we share in serving our clients and our team. We also believe it's critically important to incorporate the principles of Diversity, Equity and Inclusion in the work we do every day. We understand that having different perspectives and experiences helps generate better solutions and ideas when addressing the challenges and problems we all face in this era of unprecedented change.